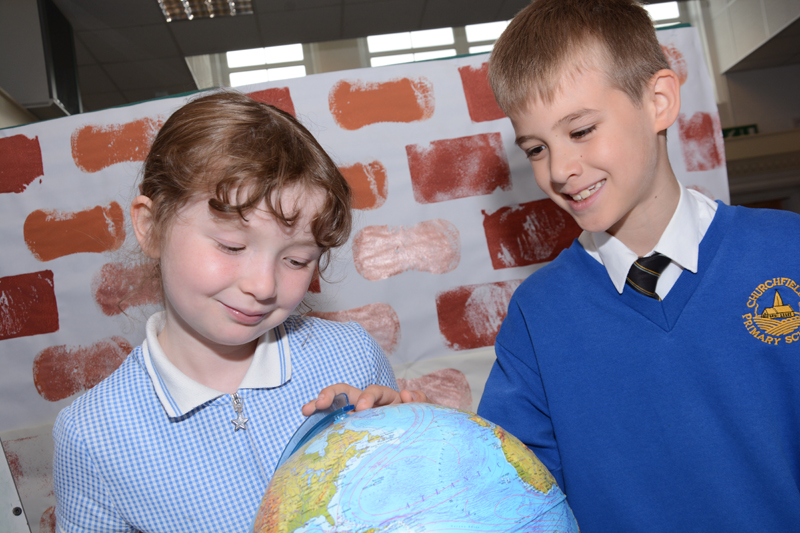 Geography
 Intent
At Churchfields Primary, we are focused on ensuring all children leave primary school with a solid set of geographical skills and knowledge that will help them in the step-up to high school but chiefly, in the wider world. As our school motto states, we want our children to be the best that they can be and live up to their potential and achieve all of things they set out to do. 
We will provide children with an insight into their local environment and the world beyond and in doing so, create a love, passion and interest for the subject. Children will gain a deep understanding in many areas of geography, as outlined in the primary curriculum, 2014, that will enable them to understand the world around them. We believe that having a strong set of geographical skills will help children to make links and connections with the knowledge that they will be taught and in doing so, they will become well-rounded geographers. 
The geography curriculum will also allow children to become independent, confident and inquisitive learners who can find information out for themselves and utilise resources such as maps and atlases. They will also become sophisticated and enlightened individuals in regard to the differences around our world and in other societies. Particularly as children progress through the school, we believe the children will deepen their understanding of diverse parts of the world.  
As a school, we firmly believe that children learn best by doing and by allowing them to experiment and take risks, in a safe and positive learning environment. Thus, why children will be provided with ample opportunities to do just this as they progress through Churchfields. 
Downloads
EYFS
Year 1
Year 2
Year 3
Year 4
Year 5
Year 6